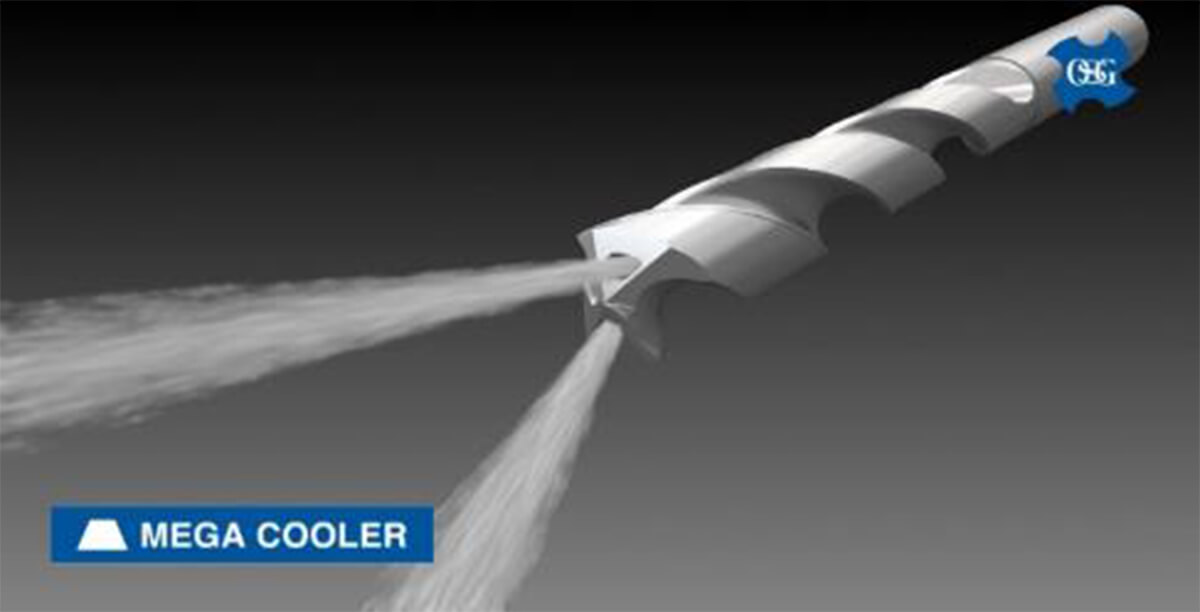 Some drills contain oil holes that follow the twisted groove of the drill.
Coolant is run through the inside of the drill to cool it during processing.

The oil holes in the twisted hole material of the drill are spirally formed to follow the shape of the groove in the drill.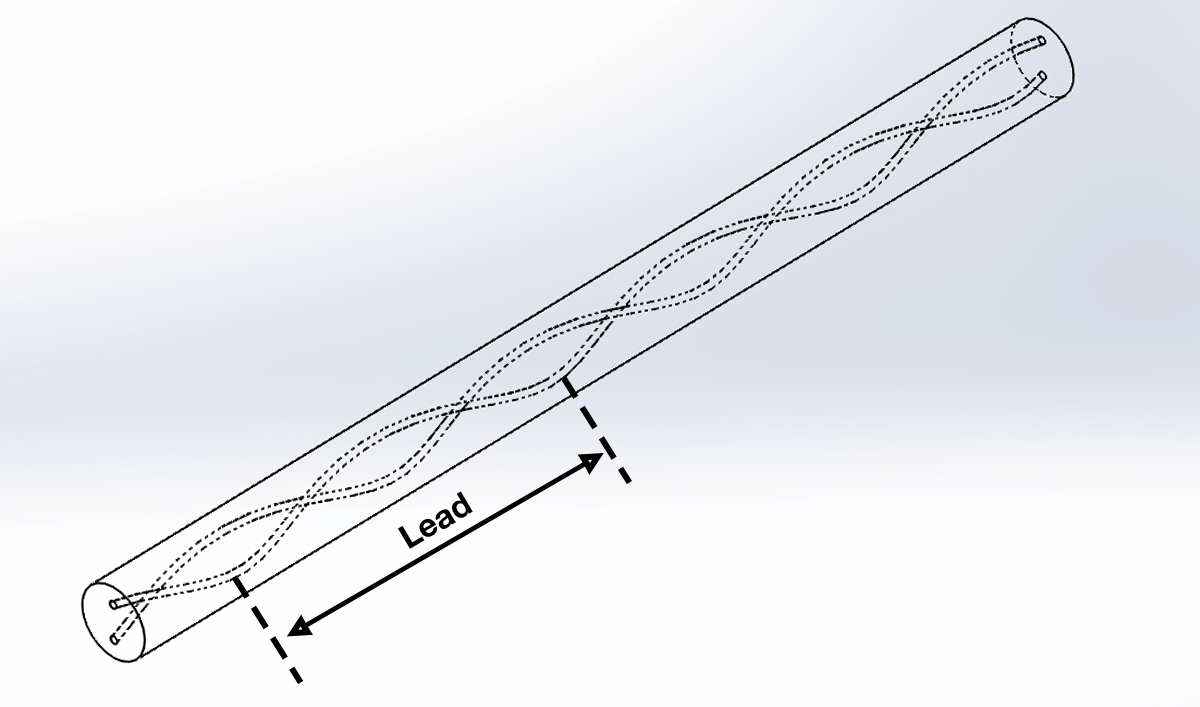 The position of the oil hole and its helix angle must be precisely determined. There must be no machining variations in the distance traveled in the axial direction (called the lead) as it circles around the axis along the leading edge of the cutting tool.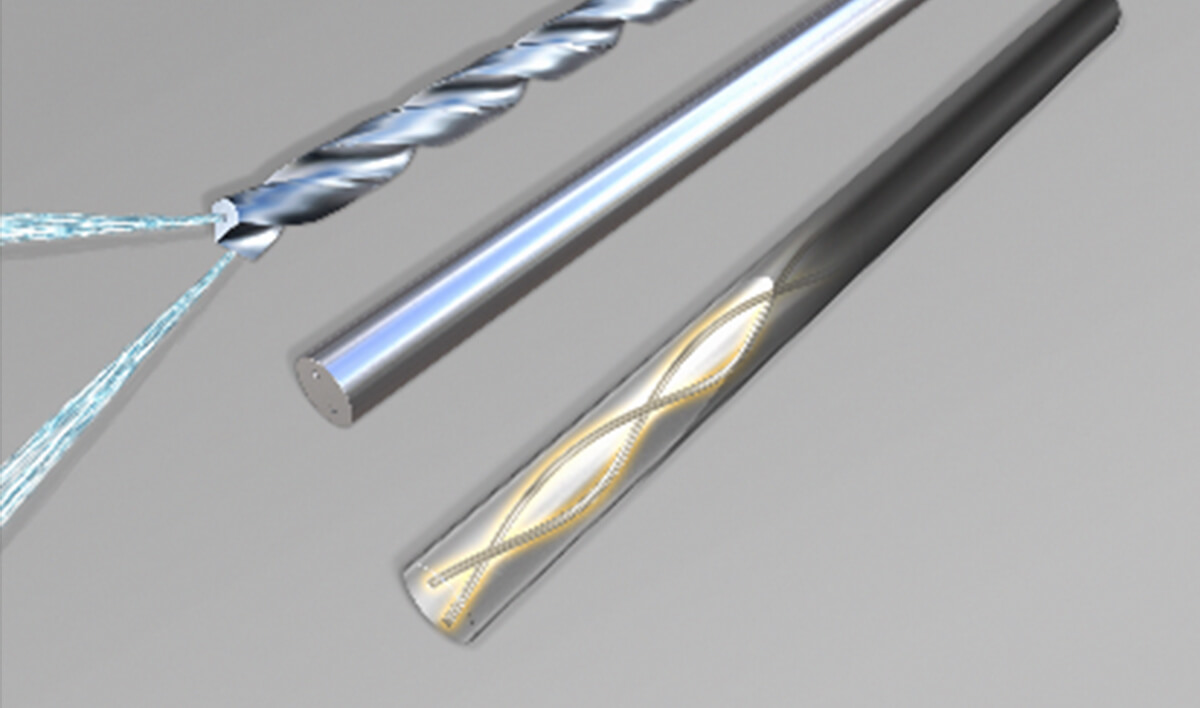 If these are not sufficiently accurate, the oil holes will be exposed when the groove of the drill is formed.
The machining variations in the helix angle and lead precision in the manufacture of the Nihon Hard Metal twisted hole material with 2 holes are very low and enjoys a reputation for world-class quality.